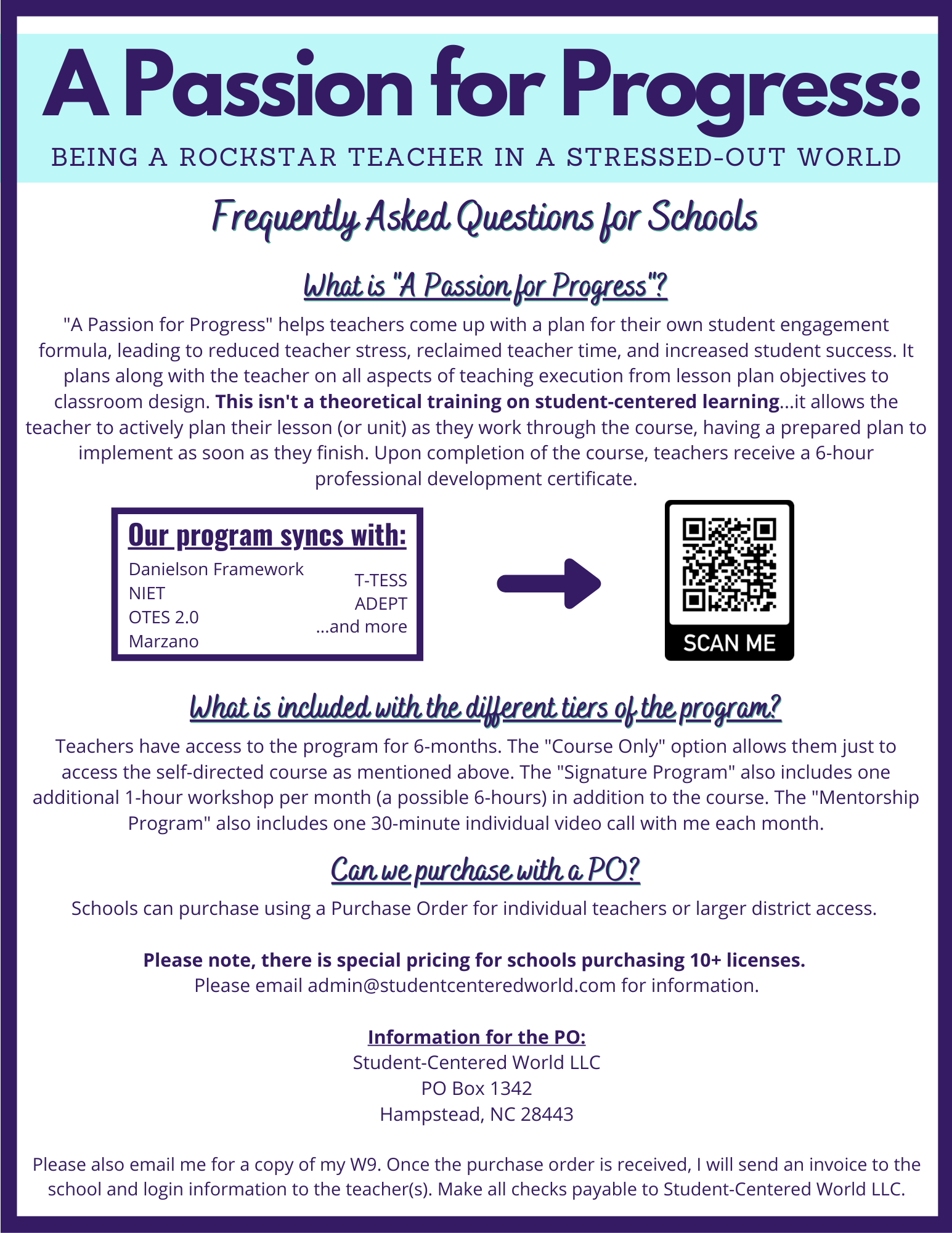 Are You a School District?
Enrollment is always open for school licenses. Email [email protected] for more information.


We Align with Observation Rubrics!
Interested to see what "A Passion for Progress" can do for your teacher observation?
Click here to read the parallels between the program and your school rubric.