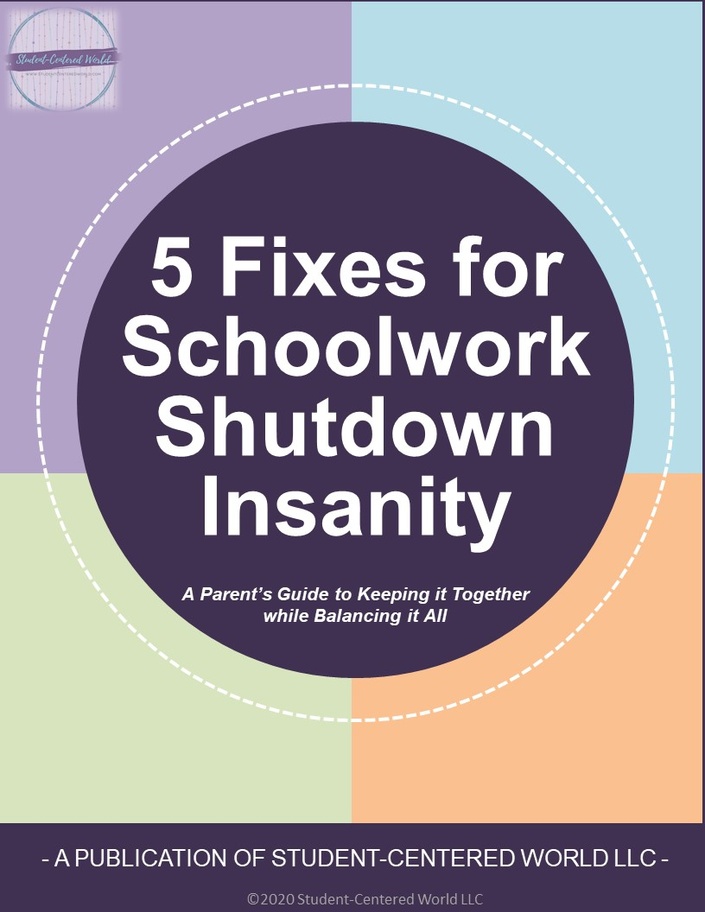 "5 Fixes for Schoolwork Shutdown Insanity"
A Parent's Guide to Keeping it Together while Balancing it All
"I'm struggling to keep everything running and in order with my kid's schoolwork!"
"I can't keep up with all this distance learning!"
"Shouldn't this time be about family?"
"I'm about to give up on this homeschooling nonsense!"
Sound familiar?
In these unprecedented times, parents are trying to find a way to balance it all. On top of all the concerns we have as a society right now, we also have to try to find a way to help our children keep up with their schoolwork.
Many parents are doing their best, but it seems like it isn't enough.


The computer programs are too difficult to follow.

The teachers keep throwing work at us.

By the time we figure something out, everyone has moved on to something different.
"5 Fixes For Schoolwork Shutdown Insanity" helps create a manageable plan to help students stay on target with school and also give time and grace back to the family.

Stop struggling to make it through each day, being torn into a million different directions. Come up with a stable plan that keeps everyone happy and on task.
Your family deserves this...and so do you.
This includes:
PDF of "5 Fixes for School Shutdown Insanity" (a short, easily actionable read)
PDF of age appropriate schedule for ages 5-13
Your Instructor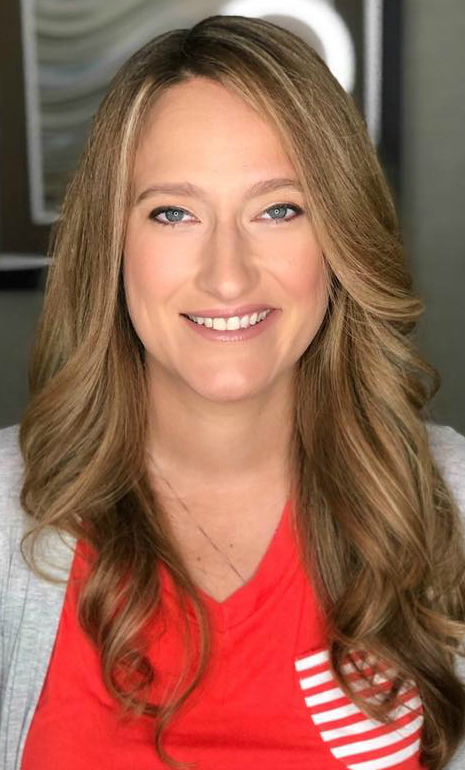 After 11 years in the classroom, Jenn found herself moving from a teacher-centered model to an entirely learner-centered model. This process took an exorbitant amount of trial and error because there isn't much information out there about how to successfully "do" student-centered learning effectively. Thus, in 2018, Student-Centered World was born.
Jenn started her teaching journey in 2007. She graduated Cum Laude with her BA from Monmouth University with dual majors in both History and Education. Throughout her tenure of teaching, she taught in both an affluent, academically charged district and also a Title I, technical CTE school. Through her own research and both trial and (lots of) error, she was able to make the transition from a 100% teacher-led classroom to a 100% student-led one, with her final years encompassing a blended learning model (including teaching a course that was fully hybrid). While managing this, Jenn also started a family and received her Master of Science degree in Public Service Leadership from Capella University. She has been featured in the NJEA Review, Burlington County Times, EduMatch, and on WECT.

Interested in more information about student-centered learning? Check out Student-Centered World for articles, tips, tricks, and our amazing community of like-minded educators.